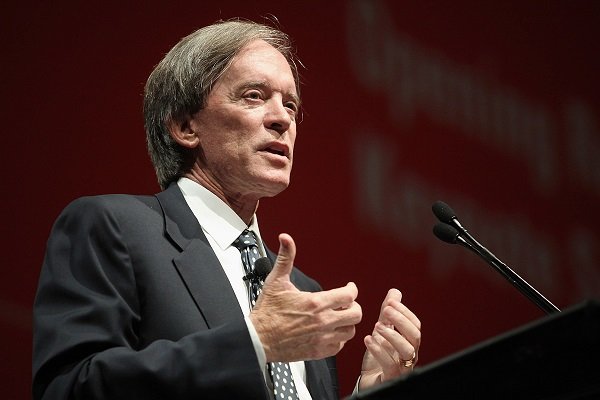 06.02.2019
"King of Bonds" retires
Bill Gross, once the most influential bond market investor, announced the imminent resignation of the Janus Henderson Group, which specializes in bond funds. In recent years, the profitability of Janus was worse than that of 90% of competing funds.
The story of the "king of bonds" began with PIMCO. Gross became co-founder of Pacific Investment Management (PIMCO) in 1971, under the active management of which bond funds ended up at a record $ 2 trillion. The company has become so influential that the Fed has attracted to assist in the implementation of the asset redemption program since the 2008 crisis.
But in 2014, Gross was removed from his post as head of PIMCO. The flagship fund PIMCO Total Return Fund in 2013 reached the historical value of its assets - $ 292.9 billion, but then began to lose ground. In April 2015, the fund lost the status of the largest mutual investment bond fund and gave way to the Vanguard Total Bond Market Index with $ 117.3 billion of assets.
In Janus, Gross was unable to repeat the success of PIMCO. Estimates of the activities of funds managed by the company over the past couple of years have been low. Track record is shown below.
For three years at Grosse, Janus was able to demonstrate a yield of only an average of 0.3% per year. The profit figures are worse than 90% of competing funds during this time.
In 2013, Gross said that the massive aggressive buying of Fed assets during the 2008 crisis and after it had put pressure on fixed-income assets and changed the investment landscape so much that investors like him faced the difficulty of retaining past profit margins.
It is reported that Bill Gross will leave Janus in March. After retirement, he will manage his personal assets and charitable foundation. According to Forbes, Gross's personal fortune has declined from June 2018 from $ 2.5 billion to $ 1.5 billion at the beginning of February 2019.