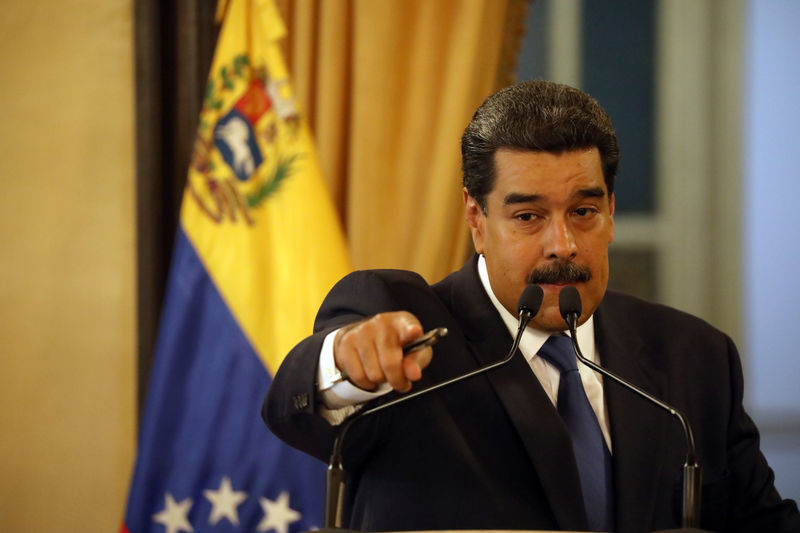 12.02.2019
Oil market Maduro asks for help from OPEC
Results of the previous auction
April Brent crude futures: $ 61.51 (-0.95%)
March WTI Crude Oil Futures: $ 52.41 (-0.59%)
The spread between current contracts for Brent and WTI brands is about $ 9.24 in favor of Brent.
In details
Oil futures declined slightly on Monday within the previous trading range against a neutral background. Brent quotes gradually form a converging triangle on lower timeframes in the absence of new drivers. When changing sentiment on the market, impulse movement in one direction or another is possible.
In the medium term, the risks are shifted towards higher prices. In particular, these are expectations of the effectiveness of the OPEC + deal, sanctions against Iran and political conflict in Venezuela.
The Venezuelan state-owned oil company PDVSA, according to media reports, is negotiating with its partners in the Orinoco Belt joint venture that the latter publicly declare their continued work in the project, despite US sanctions. On Monday, Venezuelan oil minister and PDVSA head Manuel Quevedo said during a visit to India that relations with international oil companies, including Chevron, are continuing.
At the same time, the current president of the country Nicolas Maduro appealed to OPEC with a request to condemn the US sanctions against Venezuela, pointing out their influence on the oil market and the risks for other cartel members. According to sources, Reuters, OPEC rejected the request Maduro. Earlier in 2018, OPEC similarly withdrew from participation in the situation with the US sanctions against Iran, another cartel member.
At the moment, the market ambiguously assesses the possible impact of the situation in Venezuela on oil prices. The new round of US sanctions, which affected mainly the oil sector, contributes to a drop in exports. However, if the opposition wins soon, mining and exports in the country may turn in the direction of growth. At the moment, the balance of power is not obvious, so experts disagree on what outcome to expect.
Tomorrow at 0:30 MSK, the publication of data on reserves in the US from the API is expected. One of the key topics that concern traders is the amount of oil reserves at the terminal in Cushing. The already high reserves in Cushing could grow even more due to a fire at an Illinois refinery this weekend. The effect can be assessed only next week, but if the dynamics continue to grow until this point, then this may lead to increased pressure on the American WTI variety and expansion of the spread between benchmarks.
This morning, futures for Brent crude added 0.88% relative to the closing level of the previous session.